DUE TO THE COVID 19 THE AGM IS POSTPONED TILL LATER DATE.
WHEN THIS SETTLES DOWN WE WILL RESUME.
EVERYONE STAY HEALTH PLEASE
A big thank you to Back Country Butchering and Livingstone Colony for their door prize donations.
your contributions are greatly appreciated
MEMBERSHIPS ARE NOW $25
Check out the stories in the Stories of the past
Willow Valley Trophy Club 2020 Trophy Day
Doors open Friday January 8th from 6:00pm - 9:00pm for set up and scoring
Doors open Saturday, January 9th, 2021 at 8:00 am
Coffee & Lunch available
It is expected that all entries are clean and free of offensive odors or they will NOT be measured.
No duct tape on skulls please. Thank you for your cooperation.
It would be appreciated if all entries could be left on display until after completion of the program for people to view.
Hunters wishing to enter their heads for current competition 2020 season and having addresses with the following postal codes: T0K1W0, T0K0P0, T0K1H0, T0K0E0, T0K0C0, T0K1C0 & T0K0M0 must have their heads into the drop off stations by Wednesday, January 6th 2021.
If you cannot drop your head off by this date, you may bring it to the Pincher Creek Community Hall on Friday evening, January 8th, from 6:00-9:00 p.m.
Your head will not be scored if you bring it on Saturday morning as there is a large number of out of area heads to score before the program begins.
Heads from out of the area will be accepted no later than 11:00 a.m. on Trophy Day.
If you have a mounted head or set of horns you do not want to drop off, but still want it scored, you may bring it to Rocky Mountain Taxidermy in Cowley on Thursday, January 9th from 7-9 pm.
DROP OFF STATIONS:
Coalhurst - Coyote Flats Taxidermy
Cowley - Rocky Mountain Taxidermy
Pincher Creek - Fountain Tire, Attention: Jeremy Nelson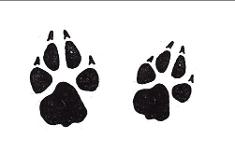 Display tables will be upstairs in the Hall.
To book a table, please call
Jeremy Nelson 403-339-0384
Cost: Single Table $25
Double Table $40