The Willow Valley Trophy Club
would like to invite you to their
66th Annual Awards Day
Celebrating the Year of the Predator
January 10th, 2015
Pincher Creek Community Hall
287 Canyon Drive - Pincher Creek, AB
Doors Open at 8:00 am Show begins at 1:30 pm
Guest Speaker: Bob Jamieson, Wildlife Biologist
"Predators and Elk in the Rockies: The Rest of the Story"
Admission $5.00 Youth (12-17) $3.00 11 & Under FREE
Hunters bring in your bear & other predator mounts for display!
Doors open Friday night from 6:00 - 9:00 pm for set up and scoring
Doors open Saturday, January 10th, 2015 at 8:00 am
Coffee & Lunch available
It is expected that all entries are clean and free of offensive odors or they will NOT be measured.
No duct tape on skulls please. Thank you for your cooperation.
It would be appreciated if all entries could be left on display until after completion of the program for people to view.
Hunters wishing to enter their heads for current competition 2014 season and having addresses with the following postal codes: T0K1W0, T0K0P0, T0K1H0, T0K0E0, T0K0C0, T0K1C0 & T0K0M0 must have their heads into the pickup stations by Wednesday, January 7th.
If you cannot drop your head off by this date, you may bring it to the Pincher Creek Community Hall on Friday evening, January 9, from 6:00-9:00 p.m.
Your head will not be scored if you bring it on Saturday morning as there is a large number of out of area heads to score before the program begins.
Heads from out of the area will be accepted no later than 11:00 a.m. on Trophy Day.
If you have a mounted head or set of horns you do not want to drop off, but still want it scored, you may bring it to Rocky Mountain Taxidermy in Cowley on Thursday, January 8th from 7-9 pm.
PICK UP STATIONS:
Coalhurst - Coyote Flats Taxidermy
Cowley - Rocky Mountain Taxidermy
Crowsnest - Dustin Neufeld 403.582.0526
Fort Macleod - Ken Hedley (2309 – 2nd Ave)
Pincher Creek - Fountain Tire Attention: Robert Horn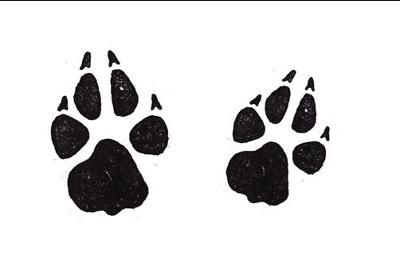 Display tables will be upstairs in the Hall.
To book a table, please call
Rene Desjardins 403.628.3754
Cost: Single Table $25
Double Table $40
2014 WVTC Big Game Archery Award Winners
Black Bear
1st

Frank Popson
20

4/16
2nd

Helen Popson
19

3/16
3rd

Pete Lehmann
19

Cougar
1st

Wendell Shaw
14

3/16
Pronghorn
1st

Tye Barrett
65

No Entries for Bighorn Sheep, Goat, Bison, Non-Typical Whitetail or Moose
Typical Whitetail Deer
1st

Savanna Koebisch
140 5/8
2nd

Leonard Verbaas
125 6/8
3rd

Devon Cervo
100 6/8
Typical Mule Deer
1st

Jake Funk
164 5/8
2nd

Leonard Verbaas
160 1/2
3rd

Matthew Beckman
140 3/4
Non-Typical Mule Deer
1st

Garnet Paton
188 3/8
2nd

Lindsey Paterson
188 1/8
Elk
1st

Jake Funk
222 5/8
2nd

Dennis Cervo
170 3/4
2014 WVTC Big Game Rifle Award Winners
Black Bear
Youth
1st

Kent Keenan

17 10/16
1st

Devon Cervo
18

1/16
2nd

Dustin Neufeld
17

5/16
2nd

Alan Garbiar
17

3rd

Peter Sekella
16 12/16
Cougar
1st
Kyle Green
13

5/16
Goat, Bison, Big Horn Sheep, Non-typical Elk - No Entries
No Trophy Day Challenge for Black Bear, Cougar, Goat, Bison, Big Horn Sheep, Non-typical Elk
Typical Whitetail Deer
Youth
1st

Steven Brazzoni
161 6/8
1st

Peter Zmurchyk
139 4/8
2nd

Derek Shaw
147 1/8
2nd

Alan Garbiar
138

3rd

Brent Austring
143 2/8
3rd

Chase Sheen
127 5/8
Trophy Day Challenge Winner

Curtis Siegfried
178-4
Non-Typical Whitetail Deer
No Youth Entries
1st

Tyler Villemaire
182 2/8
2nd

Art Hohn
96 4/8
Trophy Day Challenge Winner
Curtis Siegfried
201 5/8
Typical Mule Deer
Youth
1st

Gary Villemaire
184

1st

Clay Leismeister
179 7/8
2nd

Ron Babin
176 7/8
2nd

Jonathan Erickson
171 6/8
3rd

Lanny Amos
173 6/8
3rd

Tom Welsch
147 6/8
Trophy Day Challenge Winner
Andy Schlachter
185 5/8
Non-Typical Mule Deer

1st
Allan Kuzyk
191

Trophy Day Challenge Winner
Allan Kuzyk
191

Elk
Youth
1st

Fiore Olivieri
363 7/8
1st

Brock Wakaluk
206 6/8
2nd

Kevin Kenny
337 1/8
2nd

Jared Dyck
177 1/8
3rd

Tiffany Olivieri
248 6/8
3rd

Blaine Dejax
172 3/8
Trophy Day Challenge Winner
Fiore Olivieri
363 7/8
Moose
Youth
1st

Trevor Garbiar
149

1st

Kara Popson
105 3/8
2nd

Brad Pisony
148 1/8
2nd

Levi Sekella
73 7/8
3rd

Wayne Lowry
133

Trophy Day Challenge Winner
Trevor Garbiar
149

Pronghorn
1st

Tim Jensen
71 2/8
1st

Jared Dyck
66

Trophy Day Challenge Winner
Tannis Piotrowski
90
2014 WVTC Challenge Trophy Competition Award Winners
Ed & Babe Burton Trophy
Members - current year, all categories
Elk
Fiore Olivier
363 7/8

111.28
%
Charter Member Trophy
Roll call members - current year
Non-typical Mule Deer
Lindsey Paterson
188 1/8

102.8
%
Peter Hucik Memorial Trophy
Members under 18 years - current year
Typical Mule Deer
Clay Leismeister
179 7/8

103.98
%
BJ Archery Trophy
Members - current archery taken
Black Bear
Frank Popsen
20

4/16

106.58
%
Geraldine Price Memorial Trophy
Largest fish scored on % for all current entries
Pike
Jake Funk
25 lb 10 oz

107
%
Savanna Koebisch Youth Huntress Award
Moose
Kara Popson
105 3/8

68.88
%
The 2014 Willow Valley Trophy Club Fish Award Winners
Brown Trout

Youth
1st

Junior Olsen
4 lb 5 oz
1st
Owen Olsen
6 lb 12 oz
2nd
Logan Olsen
5 lb 14 oz
3rd

Hunter Olsen
3 lb 10 oz
Lake Trout
Youth - No Entries
1st

Jake Funk
19 lb 6 oz
Cutthroat Trout
Youth
Adult - No Entries
1st

Grady Dyck
1 lb 5 oz
2nd

Leighton Dyck
1 lb

Rainbow (Lake) Trout
Youth
1st

Rene Desjardins
1 lb 12 oz
1st
Logan Desjardins
4 lb 9 oz
2nd

Bill Messum
1 lb 4 oz
2nd
Levi Sekella
1 lb 2 oz
3rd

Logan Sekella
1 lb
Rainbow (River) Trout
Youth - No Entries
1st

Adam Juhlin
1 lb 1 oz
Whitefish
Youth
1st
Jared Dyck
2 lb 12 oz
1st
Grady Dyck
1 lb 12 oz
2nd

Jason Dyck
1 lb 7 oz
Pike
Youth
1st
Jake Funk
25 lb 10 oz
1st
Logan Olsen
10 lb
2nd

Junior Olsen
22 lb
2nd

Levi Sekella
9 lb 1 oz
3rd

Rob Chamberlain
21 lb 8 oz
3rd

Owen Olsen
7 lb 14 oz
Walleye
Youth
1st
Steve Prokop
10 lb 14 oz
1st
Lachlan Terpstra-Metzler
6 lb 6 oz
2nd

Alan Sparks
9 lb 12 oz
2nd

Hunter Olsen
2 lb 14 oz
3rd

Jake Funk
9 lb 5 oz
3rd

Owen Olsen
2 lb 13 oz
2014 WVTC Birds Award Winners
Turkey
Youth - No Entries
1st

Dan Kuftinoff
8 1/4"
beard
Canada Goose
Youth
1st

Rod Taylor
6.395
kg
1st

Bryce Crawford
5.32
kg
2nd

Louis Patterson
6.275
kg
2nd

Grady H Dyck
4.78
kg
3rd

Russ Norris
5.951
kg
3rd

Jarod H Dyck
4.62
kg
Pheasant
Youth
1st

James Cook
41.25"
long
1st

Jared Dyck
38.5"
long
2nd

Russ Norris
38"
long
2nd

Grady Dyck
36"
long
3rd

Don Mustard
37.5"
long
3rd

Leighton Dyck
34.5"
long
Sharptail Grouse
Youth
1st

Rob Tayler
0.997
kg
1st

Leighton Dyck
0.886
kg
2nd

Tim Jensen
0.872
kg
2nd

Jared Dyck
0.88
kg
3rd

Cary R Hackler
0.804
kg
Blue Grouse
Youth - No Entries
1st

Tim Juhlin
1.331
kg
Hungarian or Gray Partridge
Youth
1st

Rod Taylor
0.454
kg
1st

Grady Dyck
0.438
kg
2nd

Tim Jensen
0.42
kg
2nd

Jared Dyck
0.416
kg
3rd

Cary R Hackler
0.418
kg
2nd

Leighton Dyck
0.416
kg
Ruffed Grouse & Spruce
Youth
1st

Tim Juhlin
0.908
kg
1st

Jared Dyck
0.64
kg
2nd

Derek Shaw
0.726
kg
2nd

Leighton Dyck
0.636
kg
3rd

Jason H Dyck
0.642
kg
3rd

Brady Dyck
0.622
kg
Mallard Duck
Youth
1st

Cary R Hackler
1.694
kg
1st

Jared Dyck
1.275
kg
2nd

Tim Jensen
1.494
kg
2nd

Bryce Crawford
1.18
kg
3rd

Rene Desjardins
1.406
kg
2014 WVTC Photography Award Winners
Wildlife
Youth

1st

Bruce Cooper
1st

Logan Amos
2nd

Anne Lapointe
2nd

Hunter Austring
3rd

Patrick Horvath
3rd

Hunter Olsen
Honourable Mentions
Wade Aebli, Brittney Semenoff,
Owen Olsen
Wendell Shaw, Andrew Prokop
Sportsman In The Field
Youth
1st

Tim Juhlin
1st

Logan Olsen
2nd

Tyler Villemaire
2nd

Owen Olsen
3rd

Yvonne Messum
3rd

Logan Amos
Honourable Mentions
Curtis Siegfried
Hunter Olsen
Sarina Oliveri
Scenery
Youth
1st

Andrea Gedcke
1st

Matthew Erickson
2nd

Jessy Pisony
2nd

Owen Olsen
3rd

Brittney Semenoff
3rd

Logan Olsen
Honourable Mentions
Larry Amos
Logan Amos
Tim Juhlin
Best Of The Natural World
Youth
1st

Tim Juhlin
1st

Indie MacGarva
2nd

Leland Kirk
2nd

Hunter Austring
3rd

Patrick Horvath
3rd

Taylor Ewing
Honourable Mentions
Jocelynn Olsen
Josh MacGarva
Lanny Amos